GSA Sales
GENERAL INFORMATION
Products are available to the US government and authorized subcontractors on contract number GS-35F-0345J. The geographic scope of the contract is the 48 contiguous states, District of Columbia, Alaska, Hawaii, Commonwealth of Puerto Rico, and other overseas locations.
SPECIAL ITEM
NUMBERS
Purchase of hardware
132-8
Maintenance and repair services
132-12
Perpetual software license
132-33
132-8 Purchase of Equipment
Category Code
FSC Class 7025-8 - other input/output and storage devices
(Keyboard, video, and data switches and extenders)
C
Software
Category Code
FSC Class 7030-7 - other software, not elsewhere classified
H
AUTHORIZED ADP SCHEDULE PRICE LIST
Products and ordering information is available on GSA Advantage! and SEWP. Agencies may access Rose Electronics on these websites by clicking on the logos below.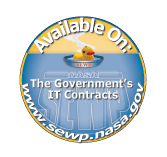 CONTRACTOR'S ORDERS AND PAYMENTS
Government commercial credit cards will be accepted for payment. In addition, bank account information for wire transfer payment will be shown on the invoice.
ORDERS AND PAYMENTS
Rose Electronics
PO Box 742571
Houston, TX 77274-2571
EXPRESS MAIL DELIVERY
Rose Electronics
Attention: GSA Sales
10707 Stancliff Rd
Houston, TX 77099
PHONE NUMBERS
Phone: 281-933-7673
Toll-free: 800-333-9343
Fax: (281) 933-0044
SHIPPING
The FOB point destination via UPS Ground for all locations within the 48 contiguous states and the District of Columbia, Alaska, Hawaii, Commonwealth of Puerto Rico. Overnight or 2-day delivery is FOB shipping point and will be charged to the customer. The delivery time will normally be 2 weeks after receipt of order, or as otherwise agreed between Rose Electronics and the Government.