Orion Cross Repeater
Converts and extends CATx and Fiber cables for Orion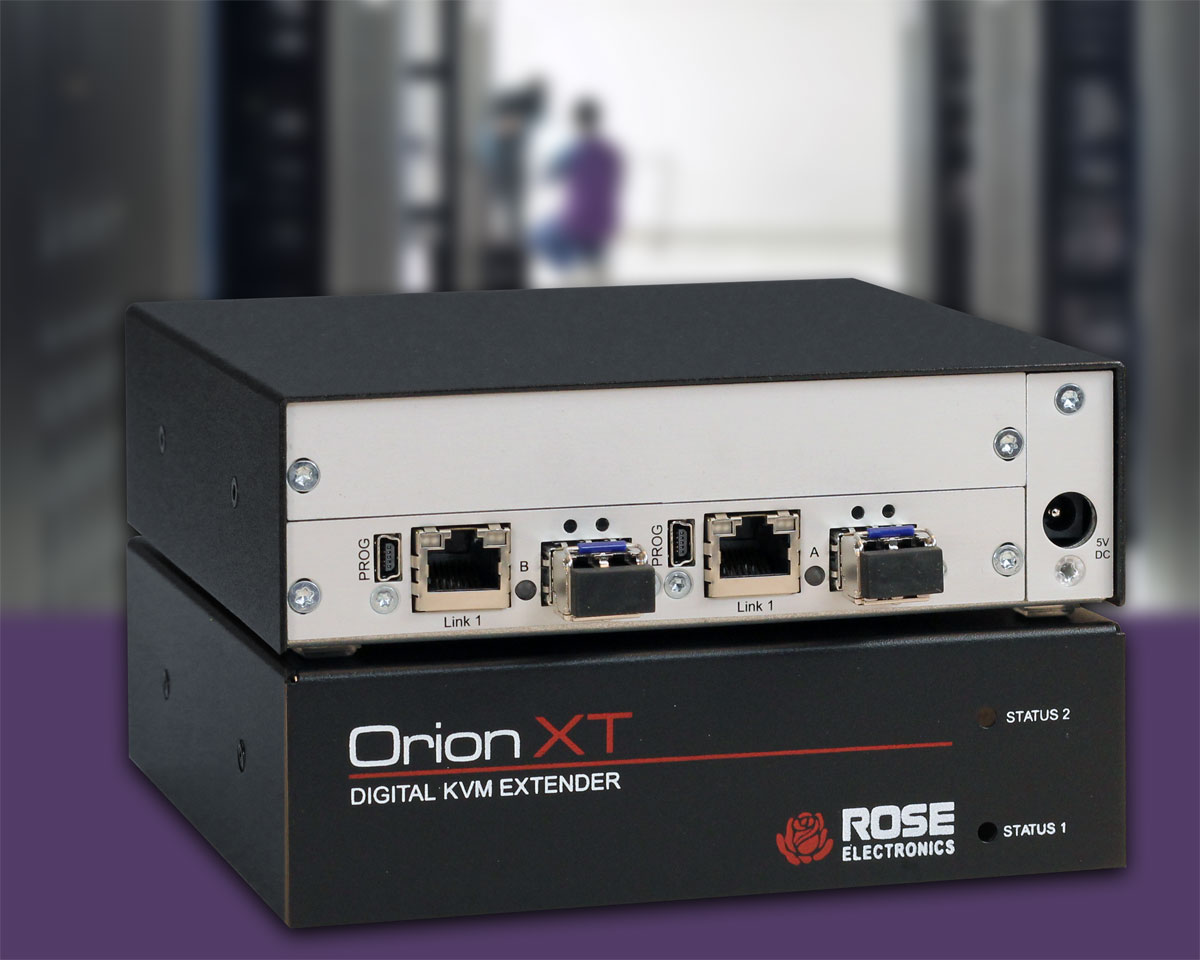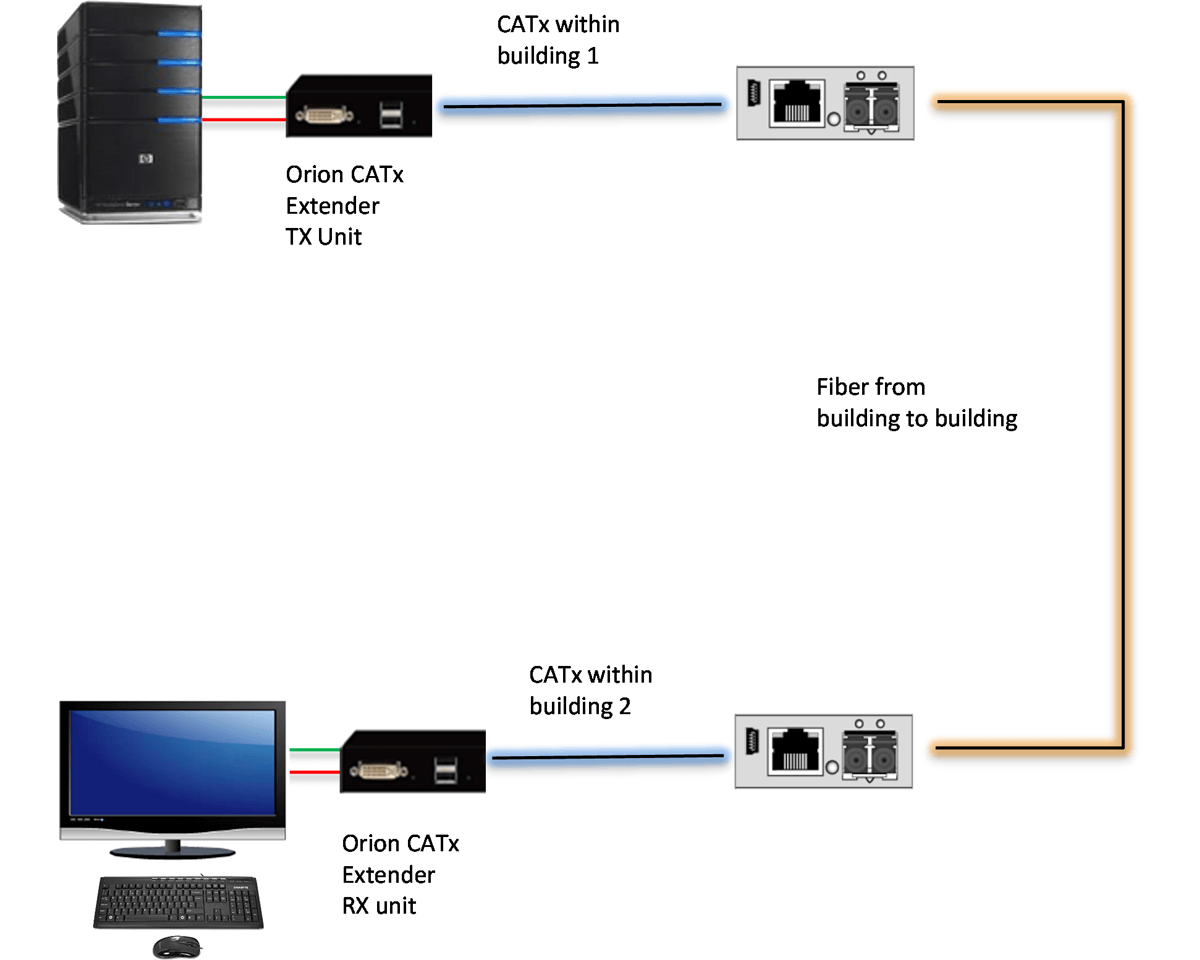 CATx only and Fiber only models available
Mixed CATx and Fiber models available
Single port and dual port models available
Each card installs into an Orion extender chassis, with 2,4 and 6 card options available – there is also a 21 card option for high density cross repeater applications
Bi-directional data ports, configurable as either input or output ports
High quality signal processing and amplification ensures no signal degradation or transmission artifacts
OVERVIEW
The Orion XR Cross Repeater is a versatile signal transmission product that can be used to extend the distance of a digital CATx or Fiber cable, or to cross convert between CATx and Fiber, or vice-versa.
When used as a KVM cable extender, the product functions as a repeater to double the installed CATx or Fiber cable distance.
For cross connection between CATx and Fiber cables, the Orion XR Cross Repeater features bi-directional data ports, individually configurable as either inputs or outputs. No additional configuration of the product is required. Electrical and optical conversion is assured.
The inter-changeability between CATx and Fiber cable, and the use of bi-directional data ports with single and dual port options makes the Orion XR Cross Repeater an invaluable accessory product for digital cabling applications. No matter what data is being transmitted via the cable, whether it's video, USB, audio, or serial, the Orion XR Cross Repeater provides a full electrical and optical conversion solution.
The Fiber modules are Gigabit SFP single-mode with LC connectors. The Fiber cable can be either single-mode or multi-mode, but the connected fiber optic hardware must have single-mode SFP's.
SPECIFICATIONS
Dimensions (W x D x H)

5.7" x 5.7" x 1.6" (146 x 146 x 41 mm) (1U)

Weight

0.9 lb (0.4 kg)

Power

100-240 VAC 50-60Hz

Power at chassis:

2x: External adapter, +5V, 3A

2x: Internal power supply, AC line power

4x: External adapter, +5V, 5A

6x: Internal power supply, AC line power

Optional redundant power supply

6x: External adapter, +5V, 8A

Distance

CATx: 2x 460' (140m) = 280m

Single-mode fiber: (9µ): 2x33,000' (10Km) = 20km

Connectors

CATx link: RJ45 jack, one per video port

Fiber link: Duplex LC, Fiber SFP, single mode

Power: +5VDC

Controls

1+4: Failure LED (Green)

2+5: Status LED (Green)

3: Device Status (Multicolor)

Environment

Operating temperature: 41°F–113°F (5°C–45°C)

Storage temperature: -13°F–140°F (-25°C–60°C)

Relative humidity: 0%–80%, non-condensing
PART NUMBERS
| | |
| --- | --- |
| OX2-CNV-01CC | CATx to CATx, single port, 2-card chassis |
| OX2-CNV-01SC | CATx to Fiber, single port, 2-card chassis |
| OX2-CNV-01SS | Fiber to Fiber, single port, 2-card chassis |
| OX2-CNV-02CC | CATx to CATx, dual port, 2-card chassis |
| OX2-CNV-02SC | CATx to Fiber, dual port, 2-card chassis |
| OX2-CNV-02SS | Fiber to Fiber, dual port, 2-card chassis |