CrystalLink USB1.1 CATx Dual Port
Interface powered Dual Port USB1.1 CATx Extender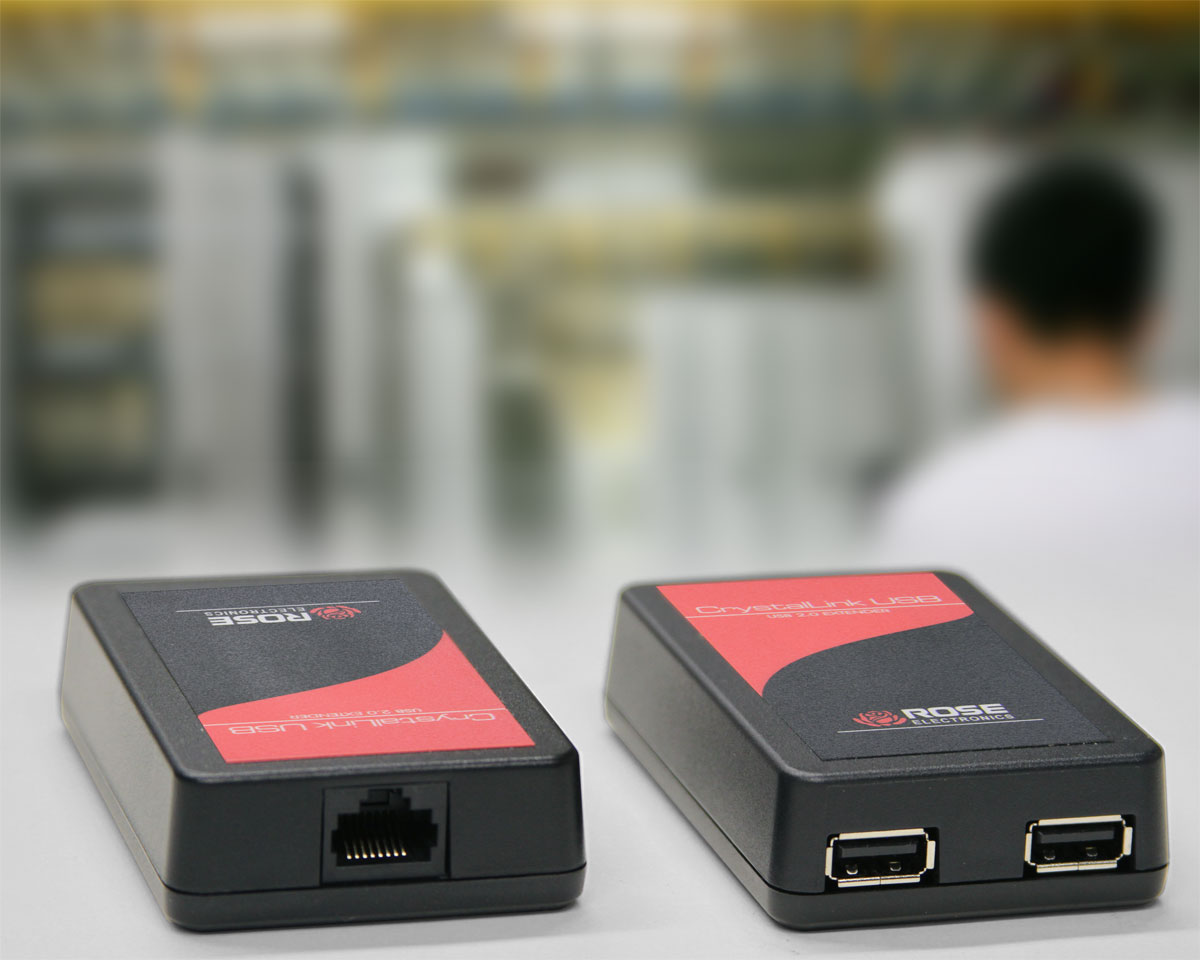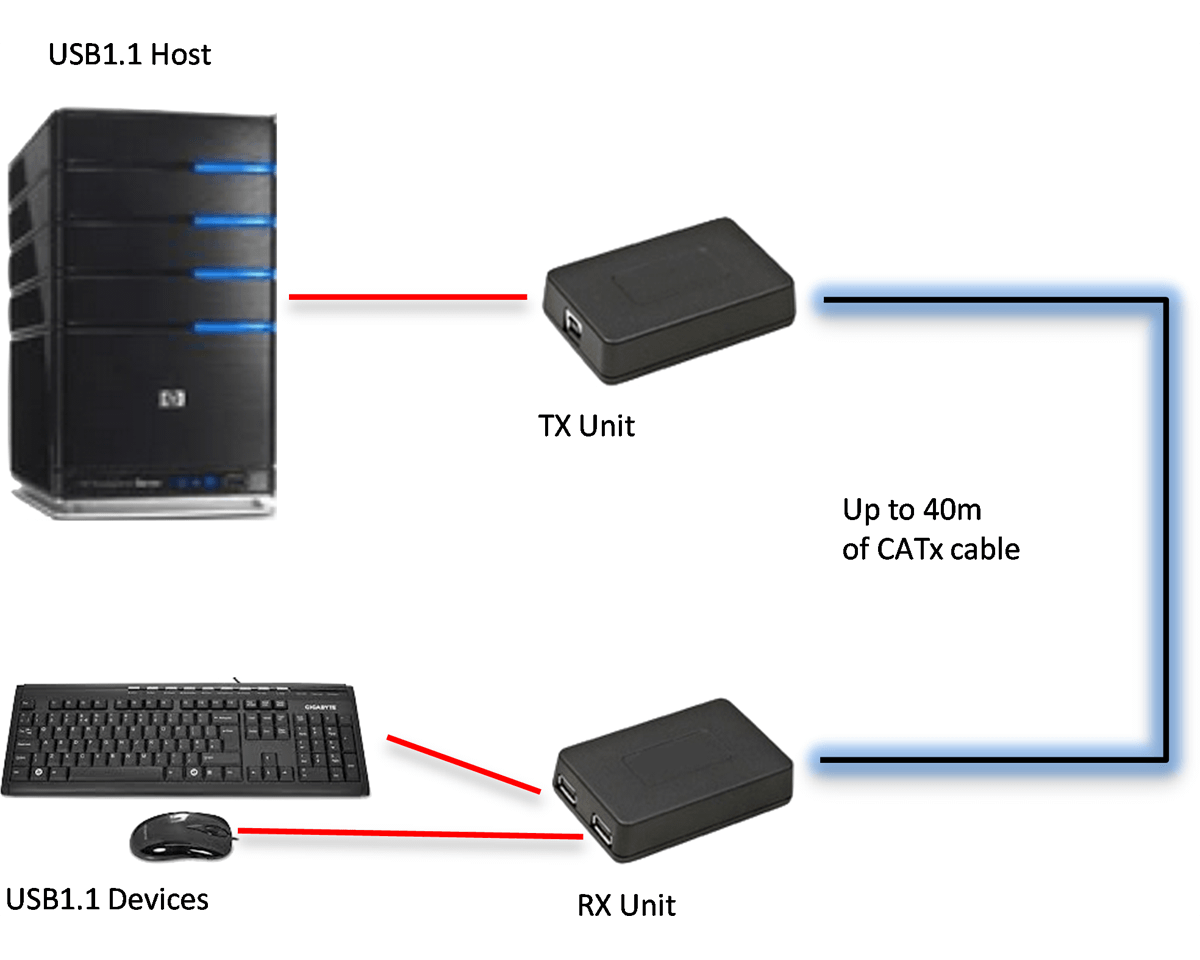 Extends two USB2.0 devices at USB1.1 speeds
Supports full-speed (12Mbps) or low-speed (1.5Mbps) USB devices
Interface powered Transmitter Unit, and self-powered Receiver Unit
Plug and Play. No software drivers required
Supports all major Operating Systems: Windows, MAC OS X, Linux
Remote extender provides up to 400mA power to attached USB devices
Robust ESD and EFT immunity for industrial environments
OVERVIEW
The CrystalLink USB1.1 dual-port is a versatile extender device that can be used in multiple different applications. It is a great way to put your peripherals where they are convenient to the user or to secure the USB host from unwanted access.
The CrystalLink USB1.1 extends up to 130 feet (40 meters) over CATx UTP/STP cable. Individual USB devices such as a Keyboard or Mouse, USB thumb-drive, USB Printer and USB Joystick can be extended away from the host PC using the CrystalLink USB1.1 extender. Additional USB devices can be connected using a powered USB hub. The CATx extension cable can be CAT5e, 6 or 7, UTP/STP cable. Extension performance is optimized with the use of CATx solid core cable. Stranded (patch) cable and the use of patch panels will reduce the maximum operational distance. STP cable with grounded metal hoods is recommended.
No external power is required to operate this device.
SPECIFICATIONS
Dimensions (W x D x H)

2.17" x 3.34" x 0.87" (55 x 85 x 22 mm)

Weight

1 lb (0.5 kg)

Power

Transmitter: USB powered

Receiver: powered from TX unit

USB Device: receives 400mA when the TX unit is supplied with 800mA

USB Host Support

XHCI (USB 3.0), EHCI (USB 2.0) and OHCI/UHCI (USB 1.1)

Distance

130' (40m)

Connectors

Transmitter:

USB host: USB Type A

Link: RJ45

Receiver:

USB device: (2) USB Type A(F)

Link: RJ45

Environment

Operating temperature: 32°F–122°F (0°C–50°C)

Storage temperature: -4°F–158°F (-20°C–70°C)

Relative humidity: 20%–80%, non-condensing
PART NUMBERS
| Product Part Number | Description |
| --- | --- |
| CLK-2U1TP-40M | CrystalLink, USB1.1 Dual Port Extender |